Welcome to KOR Electric
We are a full-service electrical company at KOR Electric. Our professional electricians can take care of a number of electrical problems at homes or business in the Newmarket, Ontario area! Just tell us what sort of problems you are having, and we will be onsite in no time to take care of them. We are an ACP contractor with license number ECRA/ESA 7008036.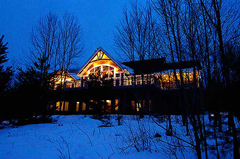 Convenient onsite service
Are you having problems with the wiring in your home or business? Are you trying to fix it yourself, but having a really hard time? Call us today, and we will help! We offer all of our services for low prices, so you can get expert service without hurting your wallet.
Some of the services we offer:
Commercial, industrial and residential wiring inspections
New wiring or rewiring
Pool and hot tub wiring